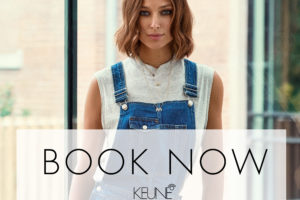 We will be back to work on Thursday 14th May and we can't wait! There will be a few changes when we return though.
In Level 2 we will be taking appointments only.
If you do not already have an appointment you can make one via our website – Book Now
When entering the salon, please use the hand sanitiser provided.
We must wear PPE; gloves and masks.
You may also bring you own mask if you prefer.
We are limiting the number of people in the Salon at one time, so where possible, only customers who are having their hair done are to come in.
We already have extremely high cleaning standards, but we are spacing our bookings out to allow time to increase our cleaning regime in between each client.
No magazines or drinks will be provided for customers. You are more than welcome to bring your own.
If you are feeling unwell, please reschedule your appointment and we ask that you do not enter the premises.
We will be working extra hours, so if you need an appointment outside of our usual opening hours please contact us
We look forward to seeing you all very soon.